Filipino boxing champ Manny
Pacquiao
lost to American boxer Timothy Bradley in their match at the MGM Grand
Garden
Arena in Las Vegas on Saturday, June 9, 2012.
Bradley is now the new WBO welterweight champion of the world.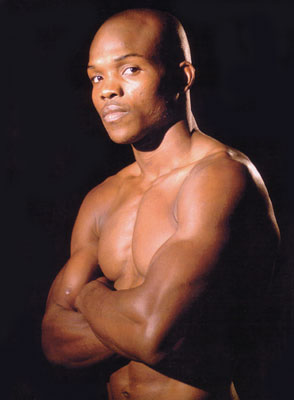 Timothy Bradley
The two boxers gave spectators at the venue and the millions watching around the world a terrific fight, with Bradley having his moment in the first three rounds.
In the fourth round
forward
, it was Pacquiao's experience and
strategy
that came over Bradley's aggressiveness and hunger to win. However, the judges scored it in favor of Bradley, giving him the victory via a split decision.
It was the biggest upset for the year. Bradley remains undefeated as a
professional
boxer.
With the win, Pacquiao's record slid to to 54 wins (38 wins by KO), 4 losses, 2 draws and 0 no contests in 60 fights, while Bradley's record improved to 29 wins (12 wins by KO), 0 loss, 0 draws and 1 no contests for a total of 30 fights.
In an
interview
after the fight, Bradley said he is willing to give Manny a rematch if the latter desires.